Tools to Change Society
Questions
After my last post, Lorrie B said that gender is a huge elephant in the room that nobody wants to talk about. It's true. But talking is essential if we're to heal our gender-related wounds, so in this post I'll offer topics for conversations.
Tribalism: Our species is between 100 and 150 thousand years old. In that time we've made more progress taming the instincts of carnivorous canine and feline pack animals than our own. Why are we still so territorial? So hostile toward members of our own species whose only differences from us are physical appearances and culturally- and geographically-conditioned adaptations? Episcopal priest Matthew Fox says that as a species we are extremely dangerous and our tribalism is eating us alive. What roles do gender issues play in tribalism? What changes can men and women take to eliminate it?
Violence: Lorrie B also noted that men, onto whom we've traditionally projected our masculine drive (self-preservation) and values, are accountable for over 90 % of the world's violence. Why are women (onto whom we've projected our feminine drive of species-preservation with its values of caring, connecting and relating) and spiritually enlightened people of both genders still so ineffective in reducing violent conflicts? Is testosterone the only culprit? How can the genders cooperate in healing our violent tendencies?
Male-Dominated Spirituality: Our "primitive" forebears appreciated and worshiped the sacredness of all life in its masculine and feminine aspects. Why do so many "advanced" Westerners believe that a one-sided masculine-oriented spirituality is preferable? Why has organized religion failed to solve the problems of male violence and female oppression? Why do both genders submit to external religious authorities instead of acting on the truth of these words from the Dalai Lama? "We can do without religion, but not compassion." Didn't Jesus and Mohammed teach the same thing? Why is Mother Teresa the female spirit person who most readily comes to mind? What can we learn from her?
Gender Stereotypes: Why do gender stereotypes still abound? Why are some people still rigidly obsessed with defending them, especially ones related to sexuality and fundamental personal rights? Why do some of us privately project logic and rationality onto males and sensitivity and emotionality onto females even though both genders contain the psychological potential for both? We've had three generations of world-wide immersion in technologically produced visual images, beginning with photography, and moving into film, television, and computers. Why are we still so visually illiterate and vulnerable to subtle manipulation by the media? When and how does advertising take advantage of gender stereotypes and perpetuate unhealthy ones? Who wins from this practice? Who loses? Is it true that men are more out of touch with their feelings than women? Why? Why do women seem to find it easier to integrate their masculine sides than men, their feminine sides? What factors account for the high divorce rate in North America? Why do the genders still have difficulty understanding each other and communicating?
Exploitation of Women, Children and Nature: What can I say about human trafficking, child labor, and sexual exploitation? About the rape of Nature, our Mother? These things are unspeakably appalling and both genders are complicit. God help us. With all the freely given bounty and beauty of life we certainly haven't excelled at preserving it or helping ourselves and each other enjoy it! Why?
I know most of us would rather imagine figures of light than face dark realities, so if these questions have aroused uncomfortable emotions or offended sensibilities I hope you'll understand and forgive. May we all advance toward Buddhism's goal of joyful participation in the sorrows of the world.
My newest book, Healing the Sacred Divide, can be found at this Amazon link or at Larson Publications, Inc.
Dr. Jean Raffa is an author, speaker, and leader of workshops, dream groups, and study groups. She maintains a blog called "Matrignosis: A Blog About Inner Wisdom." Her job history includes teacher, television producer, college professor, and instructor at the Disney Institute in Orlando and The Jung Center in Winter Park, FL. She is the author of three books, a workbook, a chapter in a college text, numerous articles in professional journals, and a series of meditations and short stories for Augsburg Fortress Publisher.
Her most recent book is Healing the Sacred Divide. Her book The Bridge to Wholeness: A Feminine Alternative to the Hero Myth (LuraMedia, 1992) was nominated for the Benjamin Franklin Award for best psychology book of 1992. Reviewed in several journals and featured on the reading lists of university courses, it was also picked by the Isabella catalogue as a must-read for seeking women.
Dream Theatres of the Soul: Empowering the Feminine Through Jungian Dreamwork (Innisfree Press, Inc., 1994) has been used in dreamwork courses throughout the country and is included in Amazon.com's list of the Top 100 Best Selling Dream Books, and TCM's book list of Human Resources for Organizational Development.
For the rest of my life, every time I see or hear of an NRA leader in the United States, I will think of General Reginald Dyer in the scene beginning at 6:20 of this video clip from the movie "Gandhi". The question put to him is simple, "General Dyer, how does a child shot with a 303 Lee-Enfield apply for help?"
Published on Dec 9, 2012
The Jallianwala Bagh massacre (also known as the Amritsar massacre), took place in the Jallianwala Bagh public garden in the northern Indian city of Amritsar on 13 April 1919. The shooting that took place was ordered by Brigadier-General Reginald E.H. Dyer.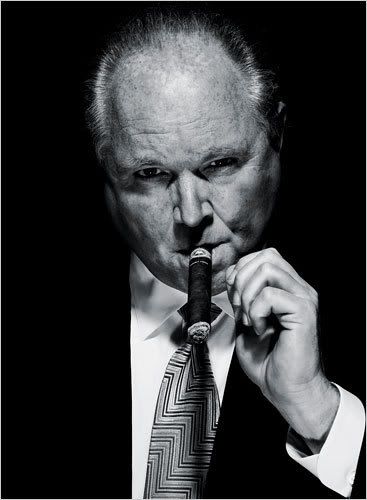 1. What are your Mother's views on what you say about women on your radio program?
2. Is your Mother proud of you?
3. How does your pandering to the worst instincts of your listeners help Society?
4. In your heart of hearts, do you believe what you say, or are you just saying it because it pays well? Is good pay sufficient reason to undermine Society?
5. Do you feel any real remorse for your comments about Sandra Fluke?
6. Is an election worth your immortal Soul in the eyes of God? Do You believe in God?
7. When people listen to you, do you actually believe they should believe you? Or, are you trying to provide an example of what not to be in the sight of God?
8. How do you feel in the evening, when you've spent 3 hours on the radio? Is it worth it?
9. How would you feel as a woman, if you were listening to yourself? If you were a woman, how would you vote in November? Why?
10. Do you believe in the moral principle of equality and justice for all with nonviolence?
11. Do you believe that the "stand your ground" laws should serve as a license to kill people you don't like, if no one's looking?
12. How would you describe yourself? Would you say you're a Christian person? Would Jesus Christ agree?
Just Askin'
1.  Is your home worth as much as it was in 2008?  What specific things will the Republican Party do to restore the value of our homes?  
2.  Do you deny that the economic crash took place during the Bush Administration?  If so, why is your memory so short?  If not, why would you want to put the same Party in charge again?  How is the future of your family improved if Republicans win?
3.  Do you deny that the economy was shedding 750,000 jobs per month at the time President Obama took office?  Do you deny that 1.8 Million jobs were lost in the first 3 months of the Obama Administration?  If you acknowledge that those jobs were lost, what is your justification for blaming them on the Obama Administration?
4.  Why do you believe the Barons of Wall Street are on your side? 
5.  Do you believe that giving Wall Street a free hand, without proper regulation, is in the interests of all Americans?  Are you aware that the derivatives market, which had a nominal value of $513 Trillion on September 15, 2008, now has a nominal value of between $740 Trillion and $1,400 Trillion?  Did you know that the U.S. economy is now about $15 Trillion annually, and the total economy of the world is only about $55 Trillion?  What is wrong with these numbers?  What do they mean for our future?  Is our economy at greater risk because of this apparent doubling of the derivatives market?  If a "too big to fail" bank or insurance company like AIG would request another bailout in the event of another financial collapse, would you support that bailout?  If your representatives supported such a bailout, how would you vote the next time around?  
6.  Why is it right to keep the Bush Tax Cuts in place, when they have caused a huge increase in National Debt, and now, to keep them, we must cut back on the minimal support of our neediest families?  How have you benefitted from those cuts?  
7.  If you own shares of stock, do you believe the leaders of your company are worth over $1 Million per year?  What did they do to justify this confidence?  What about $100 Million bonuses for one year's performance?  Shouldn't that money have been shared with the stockholders?  If not, why not?
8.  Are you a Christian?  Does the brand of Christianity you espouse compare well with the Christianity Jesus Christ actually taught?  Do you claim that the destruction of the American Mid-West over the last three