Archetype in Action Organization
Details

Parent Category: Tools to Change Society
Category:

Literature

Created on

11 April 2012

Last Updated on

17 December 2012

Published on

11 April 2012

Written by

Vivienne Tuffnell

Hits:

1019
I've been trying to frame my ideas for this and it has simply been like trying to herd cats!
First I must say that this is purely personal and I can only really speak about what I do most and that is to write. I suspect something similar may go on with art and music and other modalities but since these are not my areas of expertise( if that sounds pompous, sorry!) I can't comment there.
When I write I often get a feeling that I am not creating anything but that I am re-creating something or discovering something that already exists, rather like an archaeologist happening upon a lost temple that has been forgotten about for centuries. The temple has always been there but people have forgotten it and the lianas have grown up and the jungle has expanded and covered it, and eventually even legends concerning it become vague.
Now I know this sounds rather strange and in some ways completely at odds with the idea of the writer as story-smith and creator of the tales they tell. But I feel I am retelling tales that have been lost. Terry Pratchett wrote quite extensively in Witches Abroad about the concept of Story as a symbiotic or even parasitic life form and while I wouldn't go so far, it often feels very much as though the stories that I find in my head are alive and evolving.
Quite where the stories actually exist I do not know. I've been desperately trying to get my head round ideas to do with Space/time and so on but it simply won't come right at the moment. But maybe since as Eliot said, in The Four Quartets, all time is eternally present, the stories I write exist in my head because they already exist in the future and the past simultaneously. I might not be making sense here but the echoes of what I hear are not very clear yet and I am trying to translate them into concepts I really do not have the vocabulary for.
I have heard of David existing inside the block of stone and Michelangelo chiseling away all that wasn't David; it's a similar process of identifying which scene is from what story and which lines belong where. Like a combination of excavation and reconstruction, I sift through the images and story-lines and characters and try and use my rather inadequate brain to decide what goes where and I am often left with numerous bits and pieces that fit nowhere that I file away for future use, much like the way comedians collect humor and jokes for the right set.
Details

Parent Category: Focus Issues
Category:

Abuse of Women & Children

Created on

10 April 2012

Last Updated on

17 December 2012

Published on

10 April 2012

Written by

Meltem Arikan

Hits:

1380
There is no difference between the bodies of women and men living in developing countries and the bodies of women and men living in so-called developed countries. As a result, basic problems are approximately the same.
If men and women living in developed countries really existed in the sense I mean, then the world in which we live would be different. Living in the so-called developed countries, people who persistently don't want to understand the difference between assuming something and realizing it, should purify their prejudices, especially about sexuality.
If the women of developed countries existed, in the way I see it, today women politicians in those countries would not be more manly than men.
If the women of developed countries existed, in the way I see it, then the sales of anti-depressant medicines, alcohol and drugs would be reduced.
If the women of developed countries laid claim to their bodies, then bulimia and obesity problems would not be on the top of their agenda.
If the women of developed countries laid claim to their bodies, then the violence used against women would not be one of their most important problems, as in our country.
If the women of developed countries laid claim to their bodies, then they would not use their bodies like paper tissues. To cover one's body under veils in the name of freedom and to consume a body in the name of freedom are basically the same. All over the world, it is not possible for men to be men without women being women. For this reason the same problems and pains are continuously being experienced.
Societies in developed countries regard us as "others" with excuses like cultural differences. Those who come from Turkey or similar countries and are accepted in the Western societies are the ones who accept themselves as "others" also. I neither accept that I am "other" nor say what Western people want to hear from me.
Details

Parent Category: Tools to Change Society
Category:

Jungian Topics

Created on

08 April 2012

Last Updated on

17 December 2012

Published on

08 April 2012

Written by

Jean Raffa

Hits:

1287
We Westerners have made unprecedented progress in our attitudes toward gender over the past fifty years and we'd like to believe we've overcome the old stereotypes and double standards. Some of us have, but we all know that prejudice against women and feminine qualities is still with us — even if kept mostly undercover. This is especially true in male-dominated fields like the military, upper echelons of certain businesses, and some professional sports. Why do so many people, male and female alike, still devalue femininity? Why do so many women still fear to act on our differing values and stand firm on our personal truths?
As you might guess, I have a psychological theory about this. For millennia we humans followed our natural drives and instincts and were as unconscious as any other mammal on the planet. But at some point we became aware of ourselves as separate from others and the world around us. We didn't just exist. We knew we existed. Moreover, we knew we would die. Our self-awareness marked the birth of the ego, the thing which makes us different from other animals.
Once the ego stepped out of the maternal womb something radical happened: instead of behaving instinctively our egos began to choose how we wanted to act. We cemented our separation from the natural world by choosing to identify with our minds and the masculine principle of clear-thinking, upward-striving and forward-moving. And while we obsessed over all the magnificent philosophical and theological edifices we erected to justify our preferences, we anxiously tried to repress as much of the feminine principle — and the women who reminded us of it — as we could, including physical and emotional receptivity and intimacy with our bodies, each other, and the physical world. Since then we've never looked back. Why? Because from the ego's newly conscious perspective, the feminine matrix from which it emerged felt like a regression into darkness, the void, and the big D: DEATH!
With no idea of what we've done to ourselves or why, the egos of both genders have identified primarily with left-brained qualities ever since because they help us make
Details

Parent Category: Tools to Change Society
Category:

Questions

Created on

04 April 2012

Last Updated on

17 December 2012

Published on

04 April 2012

Written by

Skip Conover

Hits:

3601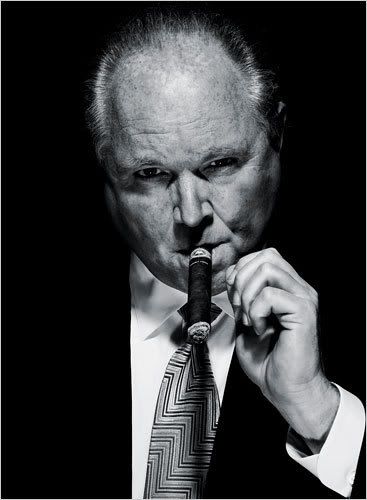 1. What are your Mother's views on what you say about women on your radio program?
2. Is your Mother proud of you?
3. How does your pandering to the worst instincts of your listeners help Society?
4. In your heart of hearts, do you believe what you say, or are you just saying it because it pays well? Is good pay sufficient reason to undermine Society?
5. Do you feel any real remorse for your comments about Sandra Fluke?
6. Is an election worth your immortal Soul in the eyes of God? Do You believe in God?
7. When people listen to you, do you actually believe they should believe you? Or, are you trying to provide an example of what not to be in the sight of God?
8. How do you feel in the evening, when you've spent 3 hours on the radio? Is it worth it?
9. How would you feel as a woman, if you were listening to yourself? If you were a woman, how would you vote in November? Why?
10. Do you believe in the moral principle of equality and justice for all with nonviolence?
11. Do you believe that the "stand your ground" laws should serve as a license to kill people you don't like, if no one's looking?
12. How would you describe yourself? Would you say you're a Christian person? Would Jesus Christ agree?
Just Askin'
Details

Parent Category: Focus Issues
Category:

Freedom for Saudi Women

Created on

02 April 2012

Last Updated on

17 December 2012

Published on

02 April 2012

Written by

Sarah Jaber

Hits:

2914
Women must drive in Saudi Arabia ^___^